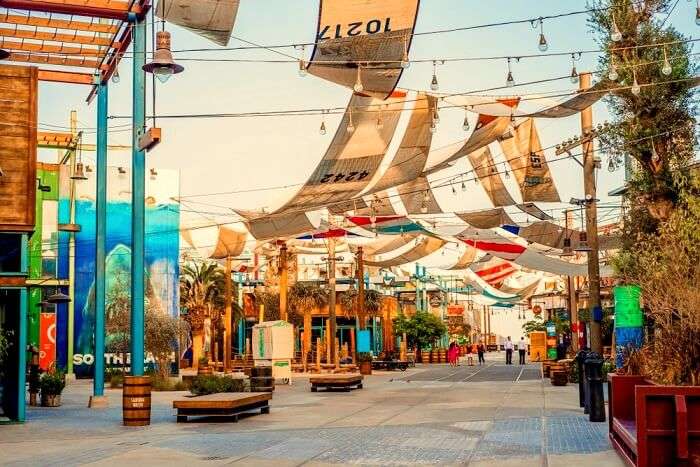 La Mer is a beach district, developed in Dubai by Meeras. Located in Jumeirah 1 region, La Mer Dubai beach extends right up to the sea and offers the people a stunning destination to unwind. The beach is lined with palm trees, arts and murals and there are lots of dining and leisure activities available for you that will simply take your breath away.
As a beachfront, La Mer is quite a progressive one. You can visit with your family as well as loved ones and bask in the sun or enjoy a quiet day at the sea. This destination in Dubai shows the promising commitment that Dubai has towards the vision of Tourism.
There are so many things to enjoy in La Mer that will leave you stunned. The charm and aura of the place are breathtaking and if you are out to enjoy the day with your close ones, then La Mer Dubai beach is the perfect spot for you.
Table Of Content
About La Mer Beach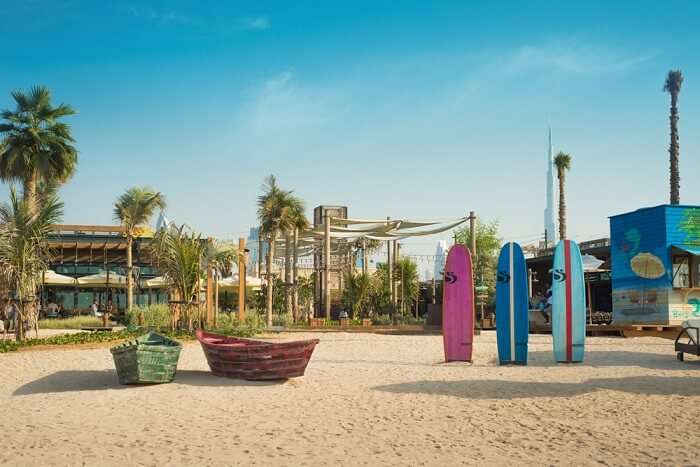 La Mer Dubai beach is located in the Jumeirah 1 district and it stretches all along the sea donned with a wonderful view of the Arabian Gulf and the Dubai city skyline. If you are planning on a day filled with relaxation then head to the La Mer beach and enjoy the sun, stretching on the golden sands or swaying on a hammock.
If you are an art lover, you'll definitely notice graffiti and murals have beautifully blended the minimalist and contemporary design together, offering a treat for your eyes. Timber walkways, palm tree boulevards and promenades are filled with restaurants and shopping stalls, bars and ice cream parlors add to the charm of the place.
There's also a waterpark on the beachfront called the 'Laguna Waterpark', ideal for kids as well as adults. The La Mer Dubai waterpark shows promising thrills and spills with all the artificial waves and water rides.
With so many novelty experiences the visitors at La Mer will definitely find this beach district attractive and a site to explore and enjoy.
Aquaventure Waterpark: Slides, Rides, Sharks, Sting Rays And More In Dubai
How To Reach La Mer?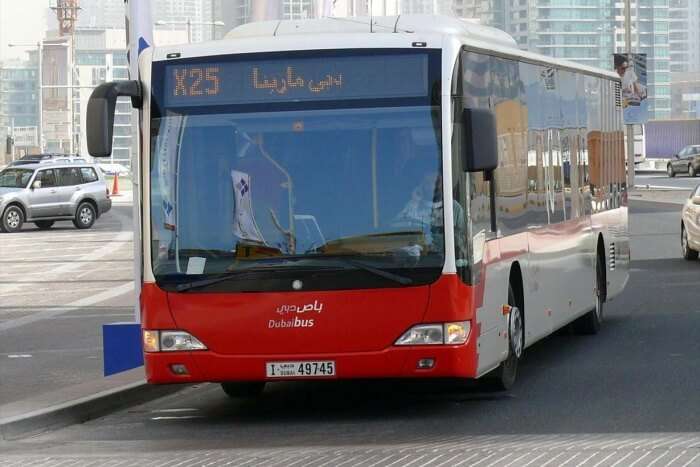 If you are wondering how to go to La Mer Dubai then we have the answer for you. La Mer, as we mentioned earlier is located in the Jumeirah 1 district in Dubai. Nestled between Pearl Jumeirah and Jumeirah Bay the beach front extends up to an area of 13.4 million square foot. It is easy to get to the beach. Drive by a car or take a bus to reach this destination.
By Car:
If you are coming to the beach from downtown area, then simply head north-west down to Al Safa Street and onto street 77B. If you are driving to the Jumeirah locality along the Jebel Ali side then you have to drive past the Dubai Canal and the Mercato Mall and taking a left turn around the old Dubai Zoo. If you are driving along the Rashidiya direction, drive past Etihad Museum and Jumeirah Mosque before making a right turn to reach La Mer Dubai. La Mer Dubai parking includes both outdoor and underground parking is available in this location that costs around 20 AED per hour. The VIP valet parking costs 100 AED.
By Bus:
If you are planning to go to the beach by bus, then RTA buses are available that stops at Beach Center 2, Century Plaza 1 and 2 as well as Jumeirah Centre. Also if you are staying at any of the hotels like Fairmont, Dusit Thani, The H Hotel, Emirates Grand, Sheraton Grand or Downtown Hotel then you will be offered shuttle buses that will drop you off at La Mer Dubai location.
Architecture Of La Mer Beach Dubai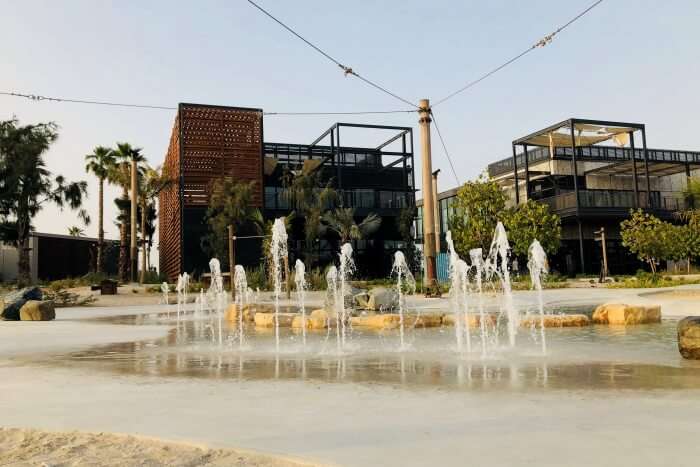 Admiring the design of La Mer Dubai you will notice many things. The name of the beach 'La Mer' indicates relaxed French towns by the coast. The beach is decorated with wooden broad walks and lined by beautiful palm trees with string lights dancing above the beautiful pastel coloured beach shacks.
The surfboards and wrecked boats wedged in the sand, the rusty anchors, barrels. Ropes and driftwood along with perky signboards add to the aesthetic beauty of the place. Not to mention the hammocks that sway occasionally with the breeze, add a serene vibe to the place. The waterpark at La Mer is inspired by a colourful district in Argentina called, La Boca. This urban beachfront, combined with turquoise water, golden sand and the overall vibrant theme has definitely paid great attention to capturing the detail.
Bollywood Parks Dubai: All You Need To Know Before You Plan A Visit In 2022!
What To Expect When Visiting La Mer Beach Dubai?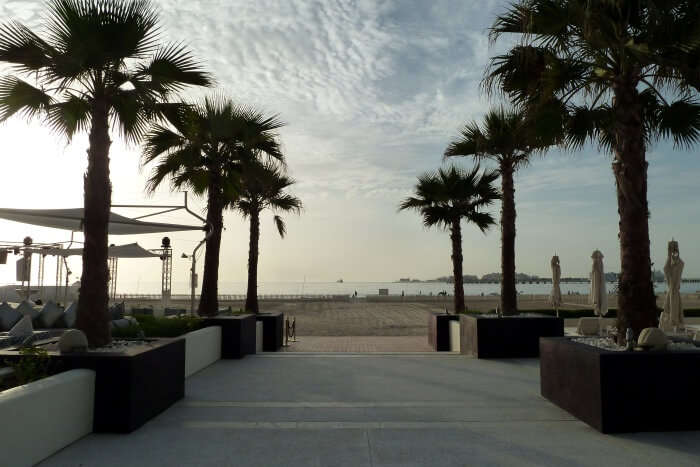 An up class entertainment and leisure hotspot, the sandy beach at La Mer Dubai consists of more than 130 shops, ice cream parlors, café and bars. Many licensed restaurants are there on the beach that is always ready to serve you delicious cuisines. Beach activities and Laguna Water Park are some of the major attractions at La Mer. The La Mer Dubai entrance fee is absolutely nothing which means the beach is free to enjoy but you can rent water sports facilities and portions of the beach if you want. La Mer Dubai at night is also a great place to hang out if you are a nightlife lover.
Restaurants In La Mer
There are many classic restaurants open in this beachfront that will serve you various tasty cuisines and make your taste buds come alive with all the yummy flavors. Let us take a look at La Mer Dubai restaurants that you can visit.
1. Amorino Gelato Café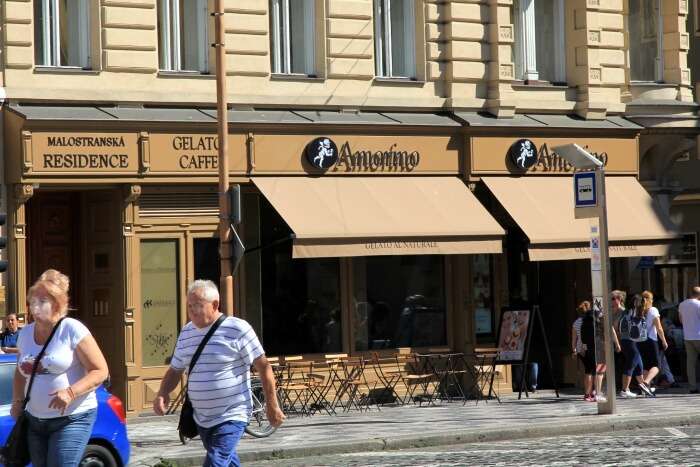 If you have a sweet tooth, this is the place for you. This café is all about serving sugary sweet delights that satiate your sugar cravings. All the food here is made of organic products so that enjoy your dishes without any worry.
Dubai New Year 2022: A Guide For The Celebration
2. Bare Burger

This burger joint at La Mer beach focuses on preparing organic burgers for the visitors of the beach. The burgers prepared are completely free of any kind of added preservatives or additives but even in the absence of all this other stuff, the burger tastes equally as good as any other burger joints.
3. Levee Café and Lounge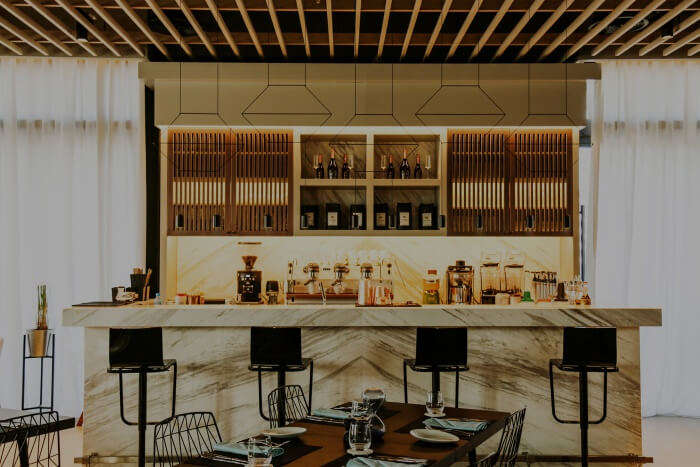 This café exudes a stylish beach lounge vibe. The stylish ambiance of the place will automatically put you in a relaxing mood. Grab a coffee at Levee Café and enjoy the scenery in front of your eyes while lounging in a comfy spot.
Bastakia In Old Dubai: The Ancient Foundation Of The Dazzling City Of Dizzying Heights
4. Makan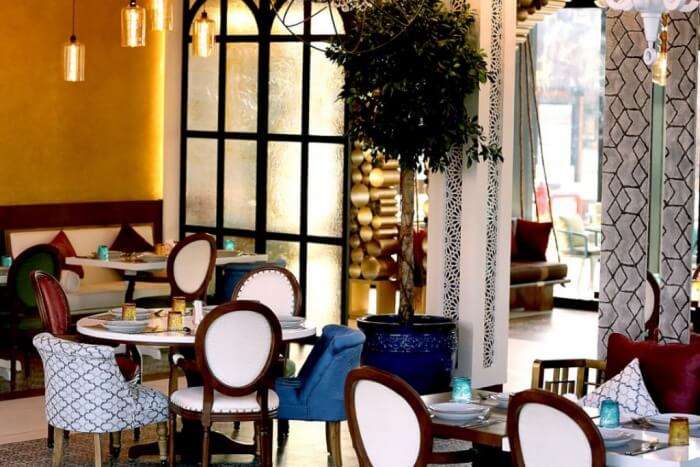 This is another restaurant that brings mouthwatering Middle Eastern cuisine to your plate. All the dishes served are authentic and absolutely delicious and will definitely soothe your taste receptors after spending a lavish day at the beach.
Shopping Places In La Mer Dubai
The beach district of La Mer not only has some classy restaurants and cafes, but it also has many retailer chains to up your style while you are at the beach. Let us take a look at the shops in La Mer.
1. I Sea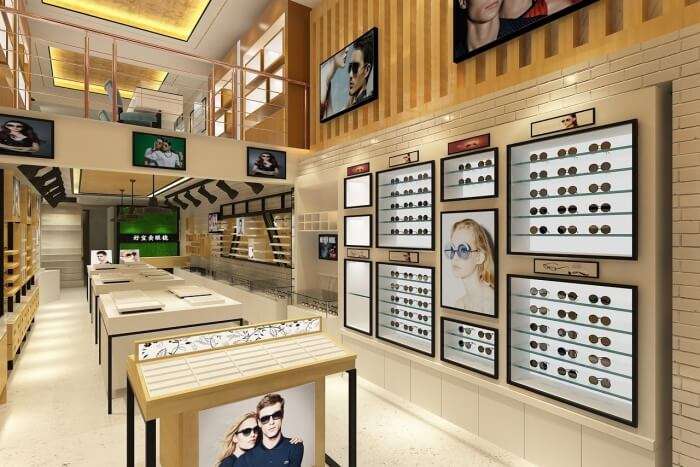 I Sea is a place dedicated to offering you cool and trendy eyewear to protect your eyes from the sun as well as make you look like a fashion diva. This branded product range deals in frames, sunglasses and top quality contact lenses that use the latest technology. You can also go for specialized eye testing.
Dubai Marina: The One Stop Destination For Breathtaking Panorama And Unparalleled Luxury!
2. L'Aqua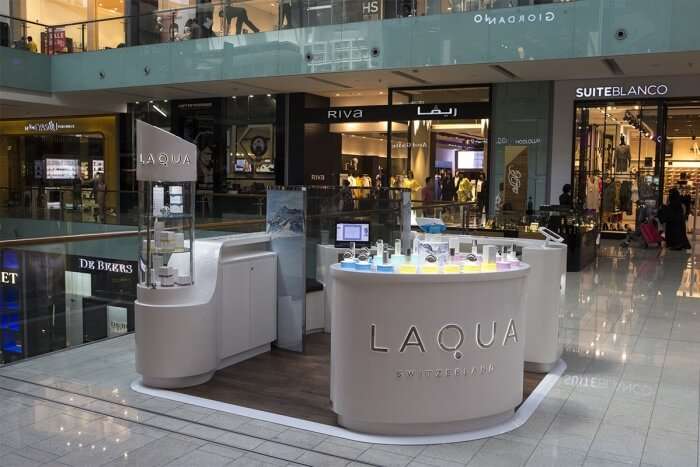 It is an international swimwear brand that offers swimwear for entire families. If you are looking for comfy swimwear tailored to your fit then L' Aqua is your place.
3. Beach Bunny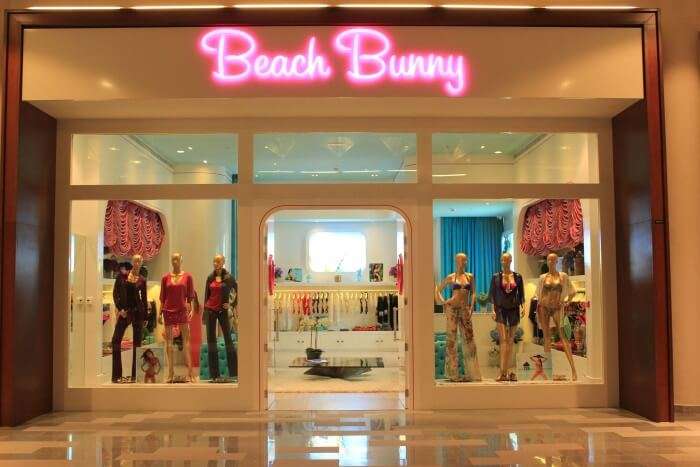 Another swimwear brand, Beach Bunny is a resort-wear brand for the ladies. The designs of these swimwear stand out from the rest. If you want to make a bold statement then this is the beachwear brand for you.
10 Best Abu Dhabi Festivals & Events That You Must Attend On Your UAE Trip
Places To Visit In La Mer
Check out the list of main attractions that you should definitely visit on your trip. Keep scrolling down and read along!
1. Laguna Water Park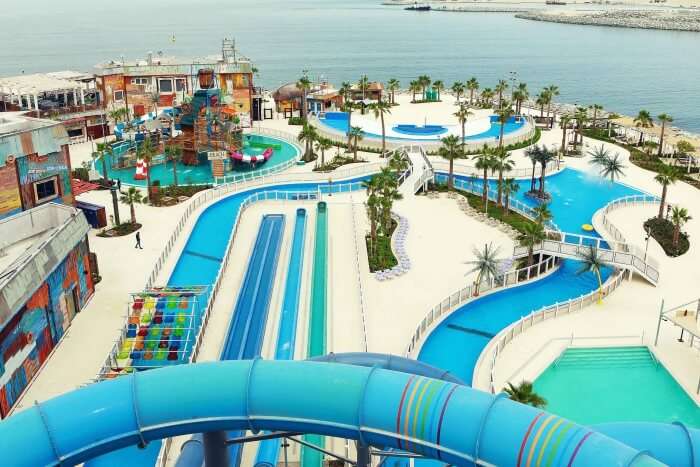 This waterpark in Dubai is themed based on a colorful Argentine village called La Boca and is a perfect activity for kids. The park is loaded with 5 water slides that offer a thrilling ride to the kids. It also offers a family raft ride and a splash pad for fun. You can rest at Cabanas while at the Water Park or enjoy a surf experience with Wave OZ 180 Flowrider. This La Mer Dubai water park is a great place to spend some fun time with your family or friends.
2. Hawa Hawa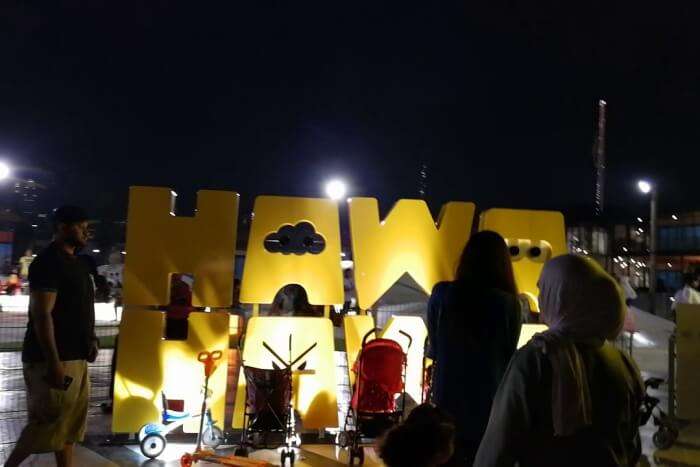 Hawa Hawa is a fun spot for kids and toddlers. It is an inflatable playground where children can enjoy their day in the two uniquely designed dunes and seven peaks that offer a high level of fun.
Everything You Need To Know About The Transcendental Dubai Opera
If you are someone who enjoys a high-end grub at the beach, beachside shopping or simply lazing around then pay a visit to La Mer in Dubai, United Arab Emirates, a new fine addition to the city's urban landscape. So plan a trip to Dubai , stroll across this beachfront and absorb the laid back and relaxing vibe that will calm your nerves for the day.
For our editorial codes of conduct and copyright disclaimer please click here. 
Frequently Asked Questions About La Mer Dubai
Is Dubai open for travelers now?
As per the latest guidelines, only Indians who own resident visas along with complete vaccination are allowed to visit Dubai post the acceptance from General Directorate of Residency and Foreigners Affairs (GDRFA). However, the ban still remains the same for other travelers. It is recommended to stay updated with the local news and latest guidelines relating to the pandemic.
What is La Mer?
La Mer is a beach district, developed in Dubai by Meeras. Located in Jumeirah 1 region, La Mer Dubai beach extends right up to the sea and offers vacationers a stunning destination to unwind.
Which are some places to visit near Le Mer Dubai?
Le Mer Dubai is surrounded by numerous attractions where you can reach either by foot or by a cab. Some of the most-visited ones include Burj Khalifa, Jumeirah Mosque, The Dubai Fountain, Dubai Aquarium & Underwater Zoo, The Dubai Mall, and more.
What is JBR Dubai?
JBR Dubai is Jumeirah Beach Residence which is a 1.7 kilometres long, 2 square kilometres gross floor area waterfront community located against the Persian Gulf in Dubai Marina. It is a residential development and contains 40 towers out of which 35 are residential and 5 are hotels.
Which are the best cafes and restaurants in Le Mer?
The destination is replete with numerous restaurants and cafes. Some of the best ones are Aghatti Restaurant, Al Shorfs Restaurant and Cafe, Aprona & Hammers, Amorino, Catch22, Argentina Grill, and Falla.
---